Välkommen till Lite FM!
Vi är tvåstads lokala musikstation som spelar ny musik varvat med favoriter från tidigare decennier. Vi ger dig nyhetsuppdateringar på morgonen och musikvariation genom att aldrig spela samma låt två gånger under en vanlig arbetsdag. Du hör oss på frekvensen 101,1 MHz över Vänersborg & Trollhättan och över hela världen via internet!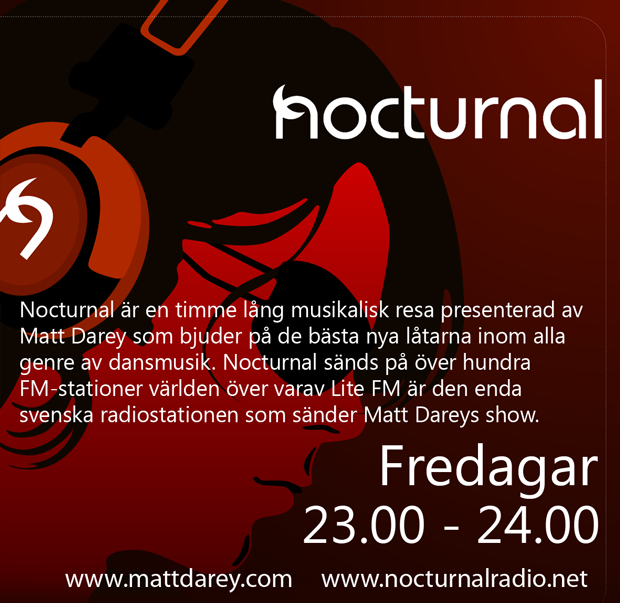 Niki & The Dove
You Want The Sun
Astrid S
Hurts So Good
Calvin Harris
This Is What You Came For (feat. Rihanna)
Coldplay
Hymn For The Weekend (Seeb Remix)
DJ Snake
Talk (feat. George Maple)
Kungs
This Girl (Kungs Vs. Cookin' On 3 Burners)
MØ
Final Song
NEIKED
Sexual
Phlake
Angel Zoo
Tiësto
Summer Nights (feat. John Legend)
Alessia Cara
Wild Things
Birdy
Wild Horses
Dagny
Fool's Gold
Dagny
Backbeat
David Guetta
This One's For You (feat. Zara Larsson)
Dua Lipa
Hotter Than Hell
Elin Bergman
Sunday
Izzy Bizu
White Tiger
Justin Timberlake
Can't Stop The Feeling!
Peg Parnevik
Ain't No Saint
Peter Bjorn And John
What You Talking About
Satin Jackets
Feel Good (feat. Scavenger Hunt)
Tegan And Sara
Stop Desire
Alicia Keys
In Common
Axwell^Ingrosso
Thinking About You
Blossoms
Charlemagne
Drake & Rihanna
Too Good
HONNE
Someone That Loves You (feat. Izzy Bizu)
HONNE
Gone Are The Days
Otto Knows
Back Where I Belong (feat. Avicii)
Peg Parnevik
We Are (Ziggy & Carola)
Sia
Cheap Thrills
Veronica Maggio
Vi Mot Världen
Håkan Hellström
Din Tid Kommer
Miriam Bryant
Black Car
Red Hot Chili Peppers
Dark Necessities
Luke Christopher
Lot To Learn
Bastille
Good Grief
Becky G
Can't Stop Dancin'
Jennifer Brown
Kom Hem Till Mig
Tove Styrke
Ego
Afrojack
SummerThing! (feat. Mike Taylor)
All Saints
One Woman Man
Carly Rae Jepsen
I Really Like You
Halsey
Hurricane (Arty Remix)
I'm From Barcelona
Violins
Ida Redig
Ska Vi Leva Livet
KEV
Moments
Lapsley
Love Is Blind
Lisa Ajax
Give Me That
Little Jinder
Random Folk